TOURIST DESTINATIONS OF INDIA AS PER TOURISM MINISTRY
Tourism ministry of every country is responsible for activities related to the development of tourism sector. They play an important role in budgeting the tourism related costs and activities, development of tourism places, promoting and attracting the tourists all over the globe, increase the revenue of tourist sector, conduct survey to improvise the customer services related to this sector, come up with the actual costs and revenue generated in a particular year, etc. Growth in tourism sector contributes a lot to GDP. Every year the tourism ministry prepares the annual statistic report. Here is the list of top 10 tourist destinations of India as per Tourism Ministry.
 Tamil Nadu
Tamil Nadu is the number one ranked tourist destination by the tourism ministry. The state has many UNESCO world heritage sites. The New York Times has placed the capital city of Tamil Nadu, Chennai on the list of "52 places to go around the world". It is the only city from India to take its position in the list. The state is rich with temples like Mahabalipuram, the Great Living Chola temples, Meenakshi Amman temple in Madurai, Arunachaleswara temple, and Sri Ranganathaswamy temple. The state is also famous for its 2nd largest mangrove forests (Pichavaram) in the world. Also, it has many hill stations which add even more beauty to the state. It has many beach locations too.
Uttar Pradesh
The most popular destination for tourists, Uttar Pradesh is famous for cuisines, temples, Prayag- Kumbh Mela, Akbar forts, Kanpur- the industrial city, modern architectures, Mughal-British architectures, Mathura (birth place of Lord Krishna), Buddhist pilgrimage sites, carpet industries, bird sanctuaries, national parks, and Jain temples.

Andhra Pradesh
Andhra Pradesh is also one among the top 10 destinations that have attracted many people and has become the most preferred tourist destinations. Andhra Pradesh has many pilgrim centers. Tirumala Tirupati is the hub for tourists from all over the globe. Other places include Kanaka Durga temple, Mallikarjuna Swamy temple, Kodandarama temple, Nagarjuna Konda, Lingapalem, Bavikonda, Prakasam Barrage, Uppalapadu Bird sanctuary, Ethipothala falls, Belum caves, Rajahmundry, Sri Venkateshwara National park, beautiful beaches of Vishakapatnam and many other breath holding places.

Karnataka
Karnataka is the best place to enjoy the nature's beauty and beautiful structures and monuments. Karnataka is always in the list of top 10 international and domestic tourist visits in the country. You can see the architectures following the styles of Hinduism, Buddhism, and Jainism. It is famous for many hill stations like Coorg, Chikkamagalur, Chamarajanagar, palaces like Mysore Palace, Bangalore Palace, Tipu's Summer Palace, Lalitha Mahal, waterfalls like Jog falls, Abbey falls, and beaches like Marvanthe, Malpe, Kaup and others. Karnataka is also famous for infinite monuments in Hampi, Badami, Pattadakal, Aihole, Banavasi and many other places.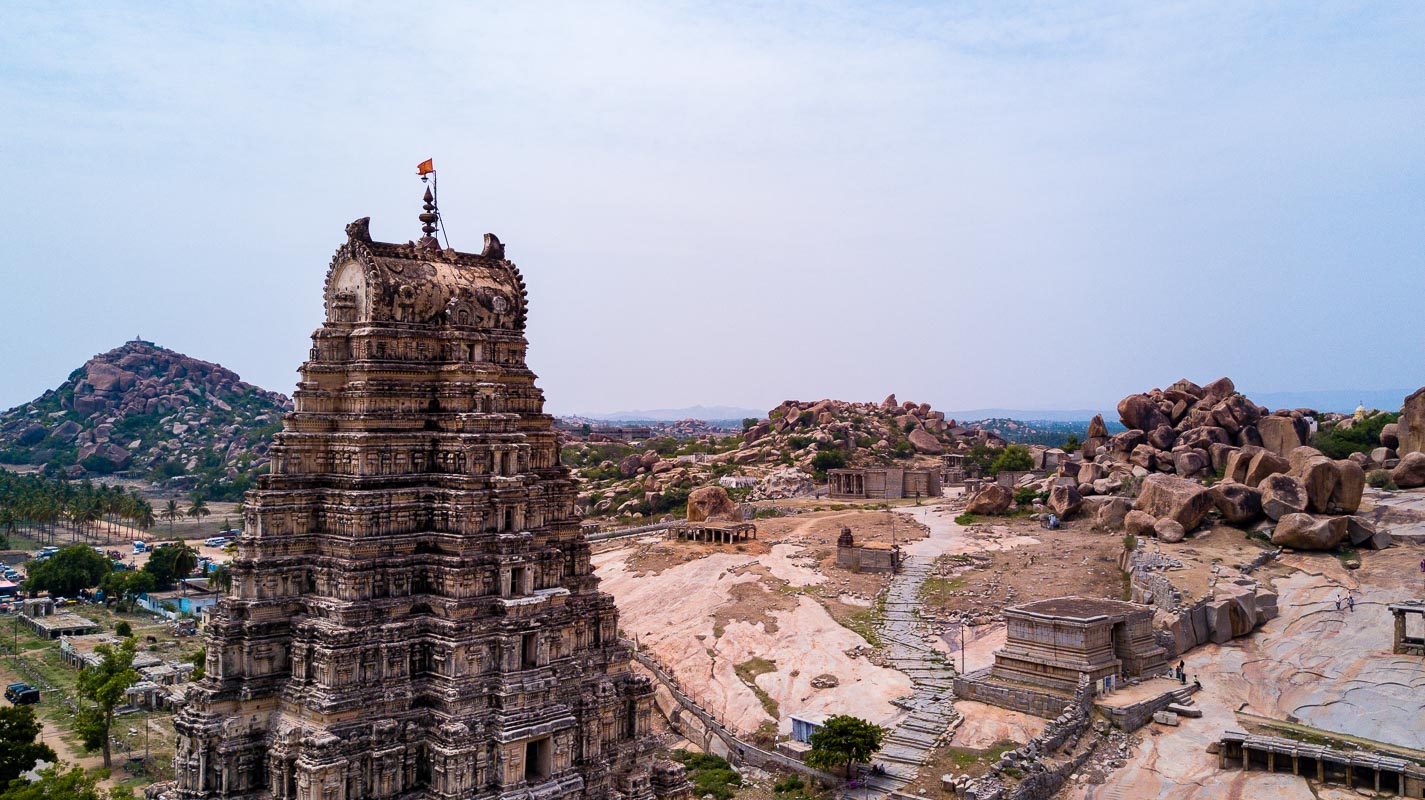 Maharashtra
Maharashtra is known for UNESCO world heritage sites like Ajanta Caves, Elephanta Caves, Ellora Caves, and Chhatrapati Shivaji Terminus. It is rich for many religious venues in India. It is known for world's largest film industry, Bollywood.

 Telangana
Telangana is no more than rest of the states. It is famous for Hindu temples, Buddhist centers, Charminar, Golkonda fort, Ramoji Film city, Chowmahalla Palace, Thousand pillar temple, Warangal Fort, Salar Jung fort and Surendrapuri- a mythological awareness center.
 Madhya Pradesh
Popularly called as 'Heart of India', Madhya Pradesh has innumerable cultural heritage, temples, forts, stupas, palaces, monuments, water bodies, and wildlife. The state is the highest tiger populated in the country. The Khajuraho temples are filled with erotic carvings and sculptures and are listed as the UNESCO world heritage site.

West Bengal
Home of many Bengal renaissance, West Bengal is famous for mangrove forests, Bengal Tigers and many other rare and endangered species, trekking sites, national parks, sea beaches, and British architectures.